IIFCL Projects Ltd.
(IPL) a Government of India Undertaking, is a wholly owned subsidiary of India Infrastructure Finance Company Limited (IIFCL) and government of India holds entire paid up capital and has set it up to undertake financing of infrastructure projects under Scheme for Financing Viable Infrastructure Projects (SIFTI) through a Special Purpose Vehicle called the India Infrastructure Finance Company Limited. IIFCL is under the administrative control of Department of Financial Services, Ministry of Finance, Government of India.
IPL is a project advisory company with an objective of providing end to end solution in infrastructure project financing and services viz., Project Appraisal & Financial Feasibility, Financial Modelling, Debt Syndication apart from the above, IPL is also engaged in Project Development & Structuring, Transaction Advisory & Bid Process Management services, for all kinds of infrastructure projects to Central, State & Local Government and Private Developers.
IPL mainly caters to Financial Advisory Services for projects covered under Department of Economic Affair's harmonized list of infrastructure sector, having deep understanding of Transportation and Logistics, Energy Power, Renewable Energy, City Gas Distribution, Ports, Urban Infrastructure, Water and Sanitation, Affordable Housing sectors.
The major focus is on developing customised solutions to meet the specific needs of clients.
Project Appraisal
IPL undertakes project appraisal at the request of the borrower, investor, banks/Financial Institutions, following a professional approach and keeping in mind appraisal guidelines approved by the relevant regulatory body. IPL has extensive insight into project appraisal of infrastructure projects. Due diligence is carried out in appraisal process that consists of multiple steps to ensure the most comprehensive analysis:
Assessment of promoter history and background
Evaluation of the company and project business model
Regulatory and Legal due diligence
Analysis of financial statements and capital structure
Determine major risks associated with the project
Analysis of tax effects
Credit and ratio analysis
As part of the Appraisal process a Project Information Memorandum (PIM) is prepared, outlining all of the above due diligence to assess the viability and after receipt of relevant information and necessary approvals, it would take a month to finalize the PIM for circulation to the concerned lenders.
Syndication
Infrastructure Projects require large amounts of funds by way of debt and equity for timely financial closure of their projects. IPL assists these projects to achieve financial closure by providing specialized Syndication services.
Product offering
To provide financing solutions, IPL has a vast network of contacts and relationships with Indian and foreign banks, multilateral institutions, private equity and hedge funds, special situation funds, NBFCs, insurance companies and mutual funds. IPL syndicates deals across a variety of banking products including:
Appraising and structuring of financial packages
Rupee/ ECB Debt Syndication (Term Loan or bridge loans) FB and NFB
Mezzanine Financing
Debt Refinancing
Arranging ECB other types of foreign currency funding
Securitization of assets
IPL has been associated with Appraisal/ Syndication of Greenfield & Brownfield Infrastructure projects with Capital Cost amounting to over INR 125,000 crores (US$ 16.61 Billion).
The eligible list of infrastructure sector and sub sectors covered under our services are the sectors covered under the Updated Harmonized Master List of Infrastructure Sub-sectors published by Ministry of Finance from time to time.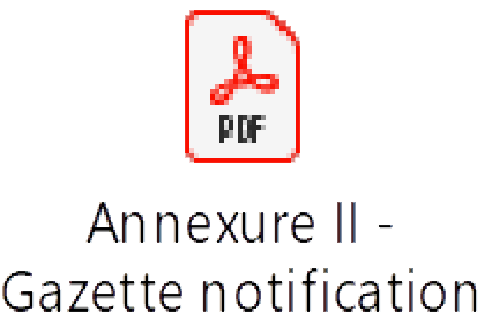 Syndication Process
The Process of Syndication is completed in the following stages:
Understanding the requirements of clients and preparing suitable financing structure
Appraisal and detailed due diligence
Preparation and Circulation of Information Memorandum (IM)
Coordinating with lenders to ensure timely sanction of facilities
Harmonizing the terms and conditions among all lenders/investors
Documentation
Advantages of IIFCL Projects Limited
IPL is a Government of India Undertaking
Promoted by IIFCL, a leading government owned Infrastructure Financing Company
Expertise in infrastructure sector for the last one decade
Provides Complete Solution from Due diligence to Financial closure to loan monitoring
Strong appraisal capabilities
Credibility and acceptability among lenders/investors.
Well entrenched relationships with banking community for syndication
Capability to harmonize needs of participants and close transaction quickly
Transparent process with experience in handling large value syndications
How To Approach
Get a Project Appraisal and Syndication Services in easy steps.
Contact our team:
Mr. Paritosh Garga
General Manager
Email: Paritoshgarga@iifclprojects.com
Phone: +91-011- 24600123
Mr. Ashish Kumar Jain
Deputy General Manager
Email: ashishjain@iifclprojects.com
Phone: +91-011-24600124